Firming Coffee EE Cream WO
100% plant-derived EE Cream
, based on water in oil Liquid Crystals Emulsifying System
SESAMULS® WO
and designed to plump and moisturize the skin through
PG6 active HYDRA FACTOR®
and revitalize it thanks to the boosting action of Coffee Microzest.
   Phase A

Trade/Chemical name 
INCI name
   SESAMULS® WO

Polyglyceryl-6 Pentaoleate, Sesamum Indicum ( Sesame ) Seed Oil, Malic Acid

   MYRITOL 318

Caprylic/Capric Triglyceride

   COSMACOL PLG

Di-C12-13 Alkyl Tartrate , Tri C12-13 Alkyl Citrate , Silica

   SILGREEN® C

C13-15 Alkanes , Polyglyceryl 6 Oleate

   DUB ISOG
   NEXABASE 4000
   HIGH OLEIC SUNFLOWER OIL

Helianthus Anuus Hybrid Oil

   CUTINA HR
 
 

   Phase B

Trade/Chemical name 
INCI name
   DEMINERALIZED WATER
Aqua

   COLORING MATTYFING PEARLESCENT PIGMENTS

 
   ZEA MAYS STARCH
   ZEMEA
Propanediol
   IN & OUT DETOX®

Polyglycerin-6, Propanediol, Solanum Melongena (Eggplant) Fruit Extract, Bioflavonoids (Nobiletin), Brassica Oleracea Italica Fruit Extract

   SORBITOL 70%
Sorbitol
   GLYCEROL
Glycerin
   PG6 active HYDRA FACTOR®

Glycerin, Aqua, Propanediol, Polyglycerin-6, PCA, Trehalose, Sorbitol, Betaine, Sodium Hyaluronate

   MICROZEST COFFEE

Coffeea Arabica Seed Powder

   EUXYL K 712

Aqua, Sodium benzoate, Potassium sorbate

   MAGNESIUM SULFATE HEPTAHYDRATE
   XANTHAN GUM
Xanthan Gum
.
Discover our ingredients: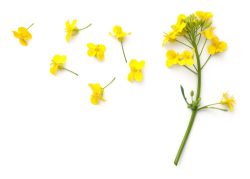 is a 100% plant-derived substitute to volatile silicone oils designed to confer the dry and "powdery" touch of Cyclopentasiloxane and Isohexadecane. It is based on a synergistic combination of vegetable alkanes and a copolymer obtained from Olive Oil.
discover more
Contact us for more informations about this formulations and to receive the complete version with % dosage.