Cleanser, formulated by IMCD, which includes POLYSOL© PGA, 100% natural solubilizer.
Trade/Chemical name

INCI name

   WATER
Aqua
   GLYCERIN
Glycerin
   BENECEL E10M

Hydroxypropyl Methylcellulose

 
 
 

   Phase B

Trade/Chemical name
INCI name
   PUREACT WS CONC

Sodium Methyl Cocoyl Taurate, Aqua, Coconut Acid, Sodium Chloride

   ISELUX LQ CLR SB

Sodium Lauroyl Methyl Isethionate, Aqua, Trisodium Ethylenediamine, Sodium Benzoate

   EMPIGEN CDR 60

Sodium Cocoamphoacetate, Aqua, Sodium Chloride

   SODIUM BENZOATE
   POTASSIUM SORBATE
   GENENCARE OSMS BA
Betaine
   HYDRINTENSE

Porphyridium Cruentum Extract, Sea Water, Propanediol

 
 
 

Trade/Chemical name

INCI name

   AR840020 SAMPHIRE AND SEA SALT

Parfum, Benzyl Salicylate, Citronellol, Coumarin, Limonene, Linalool

   POLYSOL© PGA

Polyglyceryl-6 Caprylate, Aqua, Proline

 
 
 

Trade/Chemical name

INCI name

   CITRIC ACID 50%
   LACTIC ACID 80%
Discover our ingredients: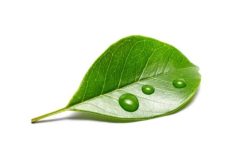 POLYSOL® PGA brings the moisturizing and antioxidant properties of Olive Oil into a clear water phase solution.
discover more
Contact us for more informations about this formulations and to receive the complete version with % dosage.