Rheological behaviour – Characteristics of a green emulsifier – SESAMULS® WO
SESAMULS® WO is compatible and effective with any kind of oils and esters but is particularly recommended for emulsions with an oil phase between 15 – 30%.
If the oil phase concentration (outer phase) is increased, the viscosity of the formulation decreases. If a higher viscosity is needed, a common lipid gelling wax can be added to the formulation.
Trend of the viscosity of emulsions where SESAMULS® WO is used at 5% and growing % of caprylic/Capric Triglyceride: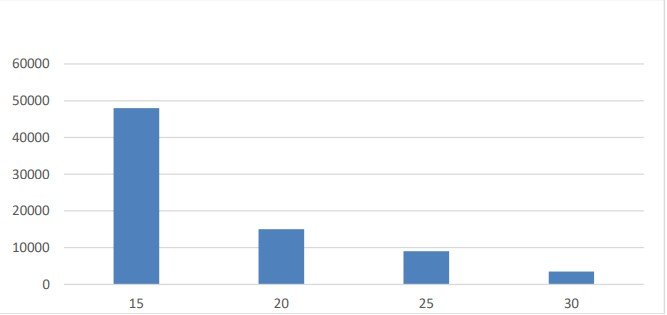 Trend of the viscosity of emulsions where SESAMULS® WO is used at 5%, depending on the nature of the oil phase, fixed at 30%. The oils used are those most commonly used in cosmetics: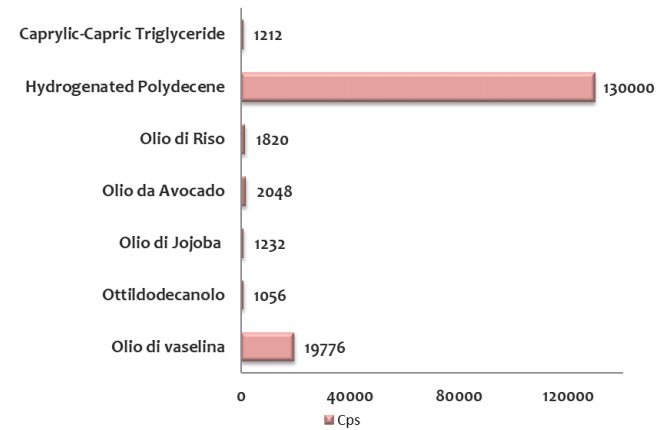 Variation of the viscosity of a "basic" emulsion, with 5% SESAMULS® WO, to which were added the most used butters, waxes and lipogelifiers in cosmetics: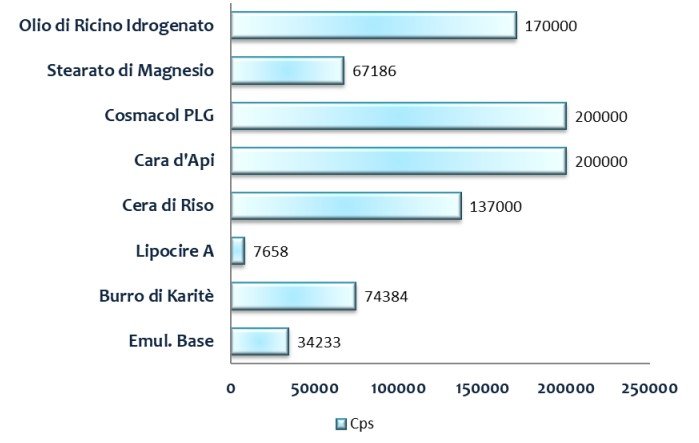 The addition of a popular electrolyte (the best is a bivalent salt such as MgSO4 or ZnSO4) in the water phase (0,5 – 1,0%) helps the stabilization of water droplets in oil.
It is recommended to use SESAMULS® WO at concentrations ranging from 15 % to 25 % of the oil phase. SESAMULS® WO must be added into the oil phase.
Depending on the ingredients and the required viscosity, it is possible to make a hot or a cold process. The procedure of mixing the oil and the water phase is particularly important as it has a great impact on the viscosity and overall stability of emulsions. The water phase should be added to the oil phase very slowly, under high shear mixing. In case of a hot process, water should be heated at the same temperature of the oil phase.
Of course, in the second case, all the other formulation ingredients must be liquid at room temperature.
SESAMULS® WO is perfectly suitable for cold process emulsification.
Cold emulsification offers a series of benefits compared to hot emulsification:
• Energy saving: the most important benefit and the base for all the rest. By eliminating the heating step, the amount of energy used in production is dramatically reduced.
• Cost saving: energy is expensive; saving energy means saving money.
• Easier process: ingredients are easier to handle as they are liquid, and the whole procedure is simpler, a one step process!
• Time saving: the process is shorter as the heating and cooling steps have been eliminated.
This means that the time needed to complete it is less that in hot processes.
• Increase of production capacity: as those are less time-consuming processes, more batches can be made in the same time.
• Sustainable/environmentally friendly: less energy consumption means less CO2 emissions.
This reduces the impact of the process to the environment and is in line with the "CO2 footprint" trend.